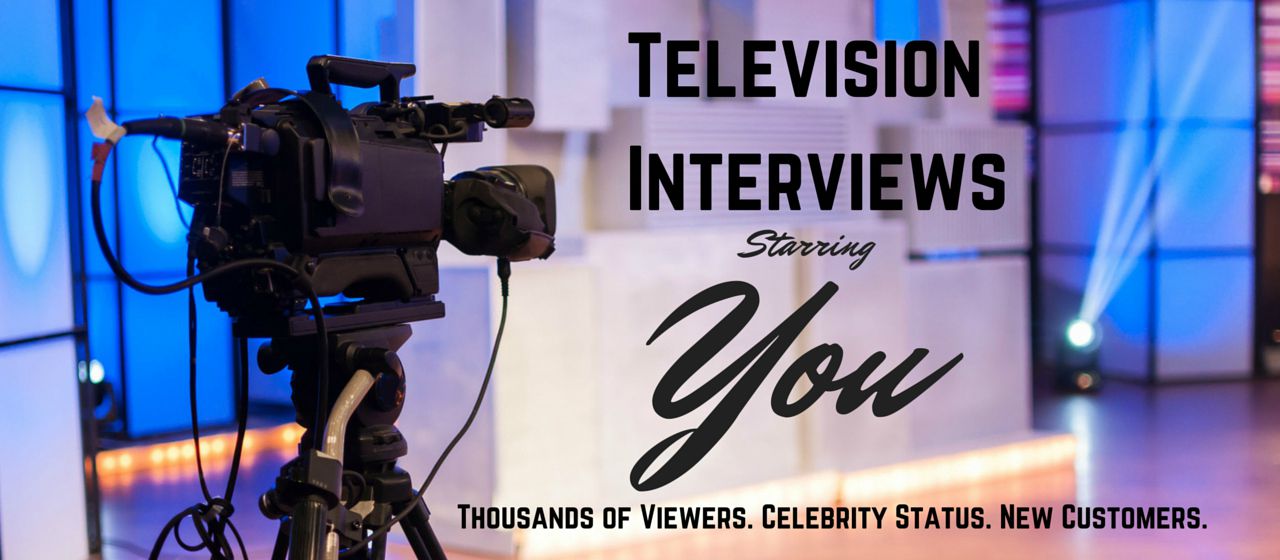 Do you have a message, brand or business that needs to reach thousands?
Do you want to establish yourself as the BEST in the business?
Great, you're in the right spot.
Tell me, does this sound like you?
-You've got a business, you believe in what you do, but there's a missing piece.
-You have a message, product or service, but you need more people to know about it.
-You've thought about television before but it was just too expensive.
-You set up social media accounts but they aren't bringing in massive leads.
-You want to build more great content for your website, blog, and business.
-You need more customers, word of mouth, and exposure to grow your business.
What if you could have an interview on a major broadcast television station every month?
Here's what we'll do:
Chat
We'll have a quick call to discuss your company, your marketing goals, the shows available in your city and what package will work best for you.
Book
Then, we'll book a monthly television interview on a morning show on a major broadcast network (ABC, NBC, FOX, CBS or CW) in your city.
Prep
We'll walk you through every aspect of appearing on television.  From what to talk about and what to wear, to choosing the right call to action to ensure direct response from viewers THAT DAY.
Send
Once your interview has aired, it's time to convert it to video and send out! We'll integrate it into a full out marketing plan that will keep customers flooding in!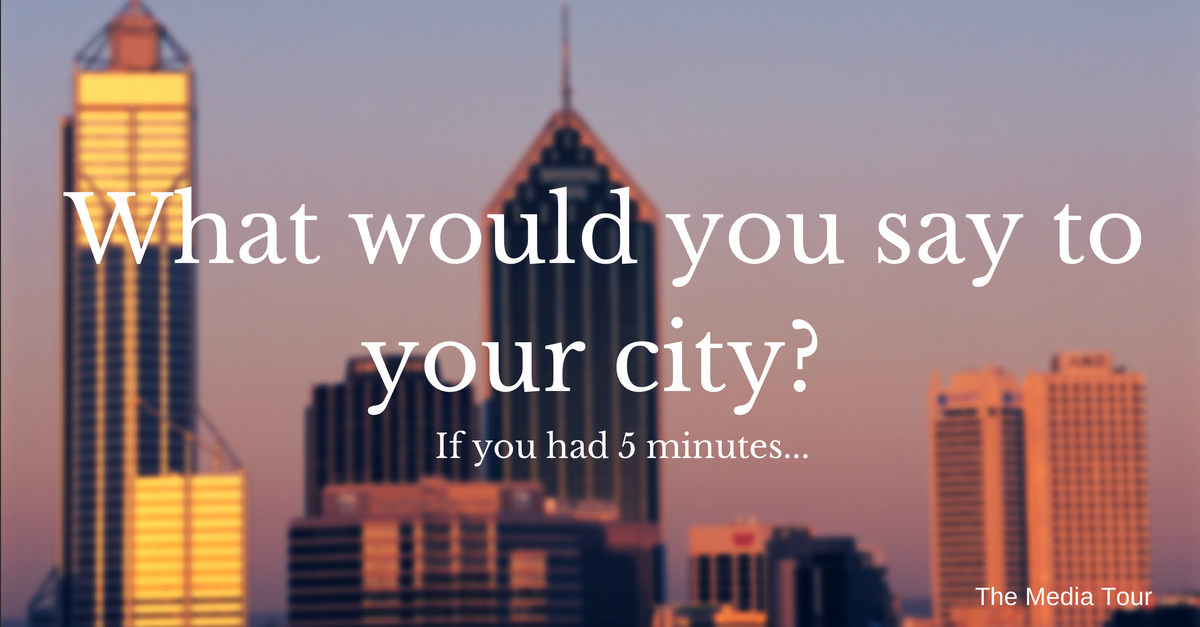 Do you think you could sell something?
If your answer is YES, here's our plan:

We start by booking a monthly television interview on a morning show on a major broadcast network in your city. This will:
-Build instant credibility
-Position you as the expert
-Let consumers get to know the real you
-Develop trust
-Show customers why they want to buy from you.
THE POWER OF YOU, THE BEST ASSET YOUR COMPANY HAS EVER SEEN.
Local lifestyle shows across the country are offering viewers, (your customers) a great way to begin their day and a way to learn about YOUR company.  These select television shows highlight topics including health, cooking, entertainment, home improvement, travel and community events taking place each week in your city. With THOUSANDS of viewers EACH DAY, television is the best way to TELL YOUR STORY.
Why did you start your business? Who can you help? How do you want to influence others? If you're passionate about your message, you have the potential to LAUNCH SALES for your business through television interviews.  
You know your business the best so YOU are going to tell YOUR city all about YOUR business. People do business with people they know, and now is the time to let your city know about the person behind your logo. It's time to establish yourself as the expert for your business category. You can be known as the BEST doctor, laywer, landscaper etc, in your city.
You do this by sharing your personality and providing valuable information to the viewers. What do people want to or NEED to know about your business? You have the ability to build instant credibility by associating your brand on a major television network.
TELEVISON REMAINS THE MOST TRUSTED and PERSUSIVE FORM OF ADVERTISING EVER.

We will walk you through all of the aspects of appearing on television.  You will have FULL ACCESS to our STRATEGY LIBRARY.  We'll cover:
Topic Planning
Discuss interview topics that will best highlight your products or services. Taking into consideration, time of year, events you would like to promote, and what you want viewers to learn from your segments.
Talking Points
Determine 5-7 talking points for the television host to discuss. You'll know EXACTLY what will be asked before your interview.
Visuals
Decide on what visuals will be appropriate for each interview. Props, demonstrations, video, and before and after photos always enhance a segment.
Call to Action
Choose which CALL TO ACTION is best for your interview topic. Do you want to offer a free consultation or tell viewers about a promotion, special offer or discount? Do you want them to call right away or visit your website?
Who Will be Interviewed
Will it be just you? You and your marketing director or partner? Or perhaps invite a client along to give a testimonial?Most shows allow up to 2 guests per interview.
Top Tips
You'll have full access to our top tips for appearing on television. From remembering to smile, to where to look at the camera, we'll make sure you're all set for your interview.
What to Wear
You'll have full access to our what to wear suggestions and our Pinterest page with awesome outfit ideas. From accessories to make up, we've got you covered.
Day Of Guide
Your own personal guide from the television station will be there to meet, greet and show you where to go.

Once your interview is finished, we're just getting started. It's all about the follow through in order to maximize lead generation.   I will share with you all of my how-to's and best practices on how to get the most viewers the day of your interview and then how to integrate with all aspects of your company's marketing.  We will keep the leads coming in ALL MONTH LONG.
This is what you'll learn:
How to Utilize Social Media to Get the Most Out of Your Interviews
How to Create a YouTube Channel and Upload
How to Upload Your Segment to Your Website
How to Grow Your Email List
How to Utilize Google Plus
How to Use "As Seen On TV" for Your Benefit
Effective Strategies for Sending Out in Your Newsletter
How to Use Your Interview as a Facebook Ad
How to Create a Post for Your Company Blog
TELEVISION INTERVIEWS LAUNCH SALES FOR BUSINESSES
With social media, it's now more important than ever that businesses build a personal brand. Developing your personal brand is key to growing stronger word of mouth marketing. No matter what industry you're in, it's necessary to connect with your customers. The business owners that do this best, are going to succeed and advance far better and faster than their competition.
HERE'S WHAT WORKING WITH THE MEDIA TOUR WILL DO:
Get you MORE customers each month when you follow and implement our instructions
Make you the most recognized ________in your town.
Allow you to become and UNSTOPPABLE public relations machine so that everywhere potential new customers go, they see you.
Give you the ultimate UNFAIR competitive advantage locally
Allow you to finally have a marketing plan you're proud of.
Develop your personal brand. Your city will get to know the real you and why they want to buy from you.
Build instant credibility by being associated with a morning show on a major broadcast network.
Get your message in front of the right audience
Teach you a set of skills that will help you generate more income for life.
Finally provide you with a proven marketing strategy.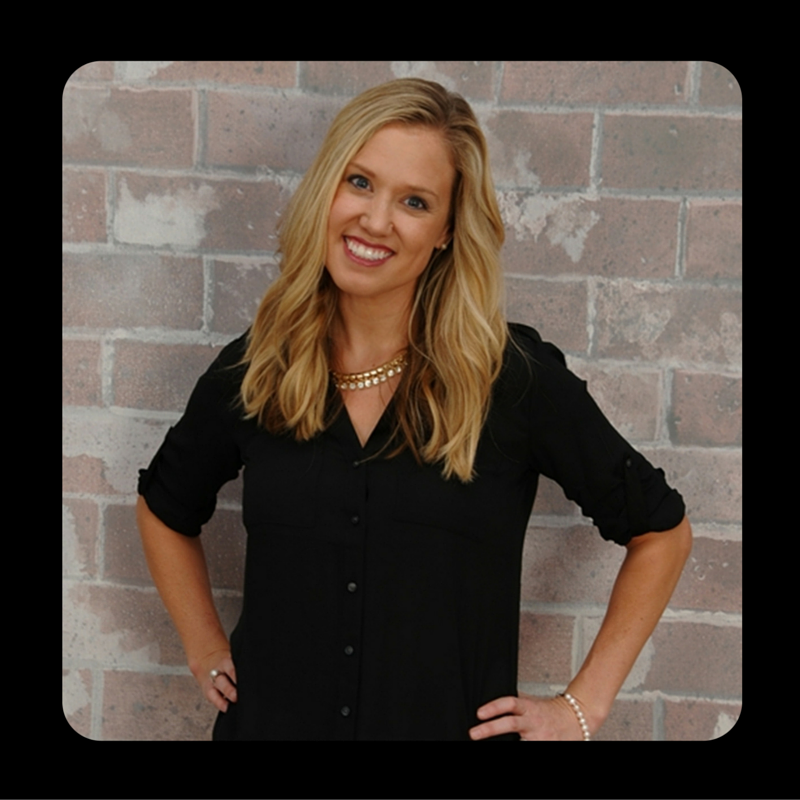 -As owner of The Media Tour, I bring you ten years of television experience working for NBC, CBS, FOX, CW and MyTV networks.
-I've helped over 150 companies secure interviews on major broadcast stations across the country. My marketing plans have been emulated coast to coast.
-I teach business owners how to grow their business by using the power of television and social media.
-I graduated from The University of Georgia with a BBA in Marketing and from San Diego State with an MBA including an emphasis on Marketing and Entrepreneurship.  I also completed a program at Globis, The Center for Study of Global Issues in Verona, Italy, with a focus on Business Ethics and Politics of Industrialized Democracies.
-I launched The Media Tour in 2012 to help grow local businesses nationwide.
-I've trained with the best experts in television and social media including Jim Doyle, Borrell, The Laredo Group, Matthew Loop and Susie Romans.
-I'm a military wife with two children and a crazy dog. I love coffee, living by the beach, and finding adventure.
-I know television, I know social media, and I know how to use it to grow your business.
– I want to help you. I have been working with local business owners for so long that I've gotten really good at helping companies get more customers.
Kayla and her team were beyond wonderful! From the first steps to set up, to package details, and truly not looking to oversell a product to a small business we were so taken care of. Our business has an incredibly tight marketing budget, but we believe that the feedback, exposure, and new faces into the gym were worth every penny. If you're looking to get some great local exposure, this is for you!
Kayla's helped me out a ton, she helped me out with the production of my commercial, she explained to me the proper demographics I needed to hit. I tell you right now, if it weren't for meeting Kayla, Doc Tony Clinic wouldn't have made it the success we are now. Thank you Kayla.
Kayla is very professional, always goes an extra mile and provides extraordinary service beyond your expectations!
Bay & Bee has been recognized by many clients thanks to the show we participated in. .
The Media Tour was amazing in helping us secure a monthly television interview on NBC in Atlanta. Kayla was instrumental from start to finish with her expertise on how to appear on TV and what we should talk about. We love this program, and it has been a great asset to our marketing plan.
This is for business owners that are ready to take their personal brand to the next level.
If you're ready to commit to a monthly interview for the next 6 to 12 months, then this program is for you.
If you're not committed to a following my step by step plan, then this is not for you.
With the right call to action, you will generate solid leads on a monthly basis.
If you follow our program, we'll show you how to leverage that interview into bringing in new customers all month long.
Doctors
Lawyers
Flooring Specialists
Window Companies
Home Builders
Chiropractors
Plastic Surgeons
Fertility Specialists
Counselors/Therapists
Landscapers
Solar Energy Specialists
Heating and Air Companies
Spas and Salons
Holiday Light Specialists
Restaurants
Grocery Chains
Bakeries
Retirement Planning/Wealth Management
Clothing Stores
Gift Shops
Events
Marketing Consultants
Life Coaches
Realtors
Home Improvement Companies
Automotive
Get on my calendar and let's talk details.
Can this work for my business?
This program can work for every business as long as you have a message to share and a strong call to action.
How will this help me get more clients?
Each morning show has thousands of viewers (your potential customers) each day. By getting to know you and your business, these viewers can become your customers and ambassadors for your business. Then, by utilizing the power of social media, those that didn't see the show that day, will then be able to share your video with friends and family.
Is this going to be LIVE TV?
Most of the morning shows are live. The great thing about this program is that you know ahead of time what questions are going to be asked. No one knows your business better than you, so whether it is live or recorded, you're going to be prepared.
The cost varies per city due to the size of the city and the number of viewers. Let's set up a call today and I can fill you in on all of the details.
I have more questions. Can I talk to you?
That's what I'm here for. Email me at Kayla (at) TheMediaTour.com